Today we are bidding farewell to our longest serving member of staff as she celebrates her retirement.
After an incredible 45 year career at Sheffield Health and Social Care NHS Foundation Trust, Alayna Maurer is retiring from her role as a Personal Assistant in the Sheffield Treatment and Recovery Team (START).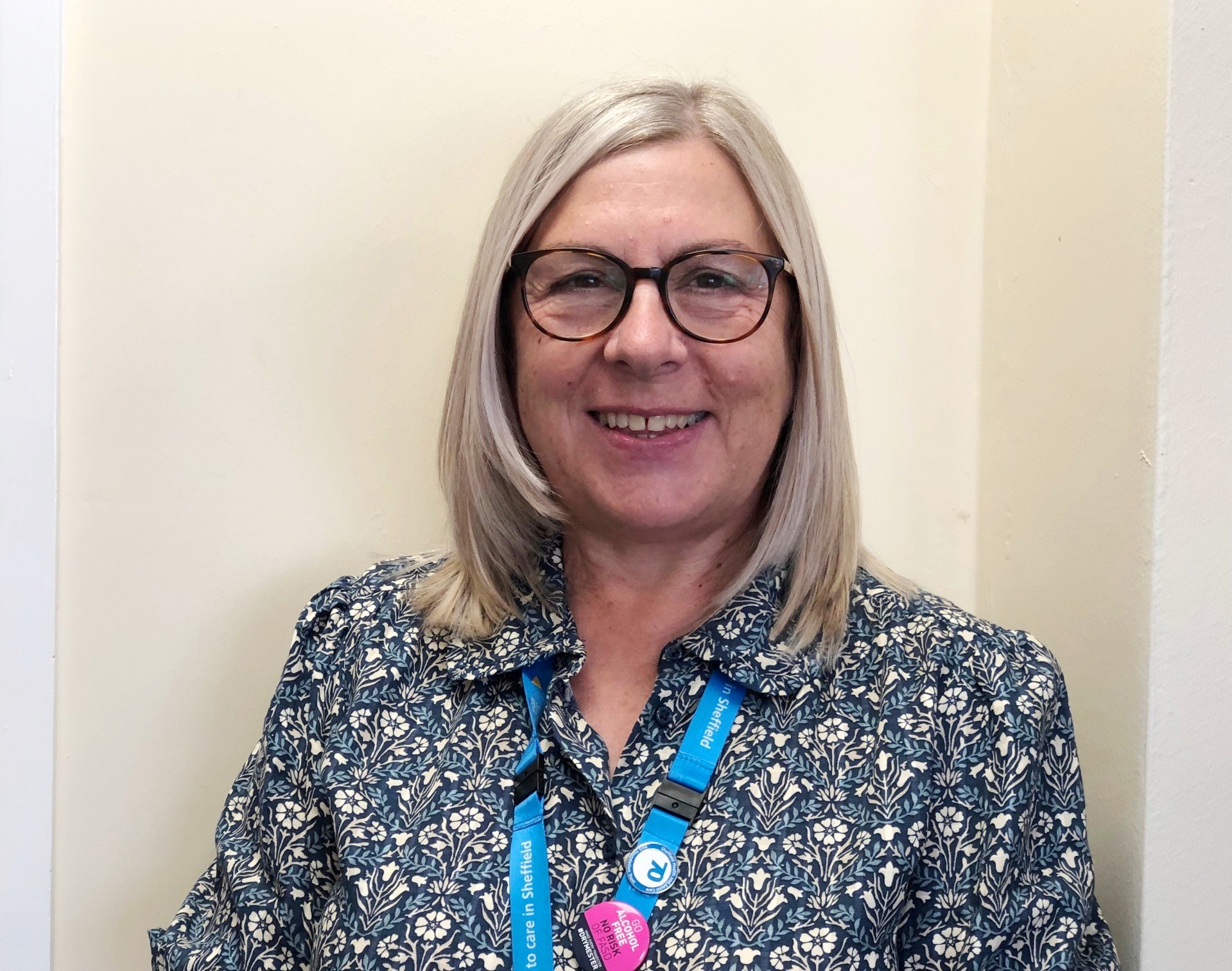 Alayna joined the Trust back in 1977 aged 17 to work in the Personnel Department at Middlewood Hospital.
She left there to work at the Northern General Psychiatric Unit (now known as the Longley Centre) before moving to work in the Trust's substance misuse service in 1992.
"When I first started in the substance misuse service it was a very small team with our opiates clinics held at the Royal Hallamshire Hospital. You can't recognise the team now compared to our small beginnings back then – some of the trainees are now senior managers!"
Over the years the Sheffield Treatment and Recovery Team has grown and expanded to provide support for alcohol and non-opiates, with a new criminal justice team joining START recently. The team now employs more than 100 staff and Alayna has worked as a Personal Assistant to Dr Lagundoye, Clinical Director and Consultant Psychiatrist, for the last 17 years.
"I feel very lucky to have worked in the START team over the past 30 years. It is a team where everyone works so hard to support some of the most vulnerable people in Sheffield.
"What I'm most proud of is the relationships and friendships that I have made. They are something that I will cherish and they really have helped us do what we do best – help people."
"I want to say a huge thank you to everyone who has given me such a lovely send off. I've always taken a lot of pride in what I do and to see so many people and hear such kind words made me realise just how much I'm going to miss everyone."
We asked Alayna if she had any words of advice for a 17 year old who is thinking about career options like she did back in 1977, she said: "The NHS is fantastic place to work so if you see an opportunity, go for it. I've always been happy doing what I'm doing. I didn't move on into higher roles but that was my choice, but there were always opportunities for me to progress."
You can find out more about the Sheffield Treatment and Recovery Team by clicking here.