Image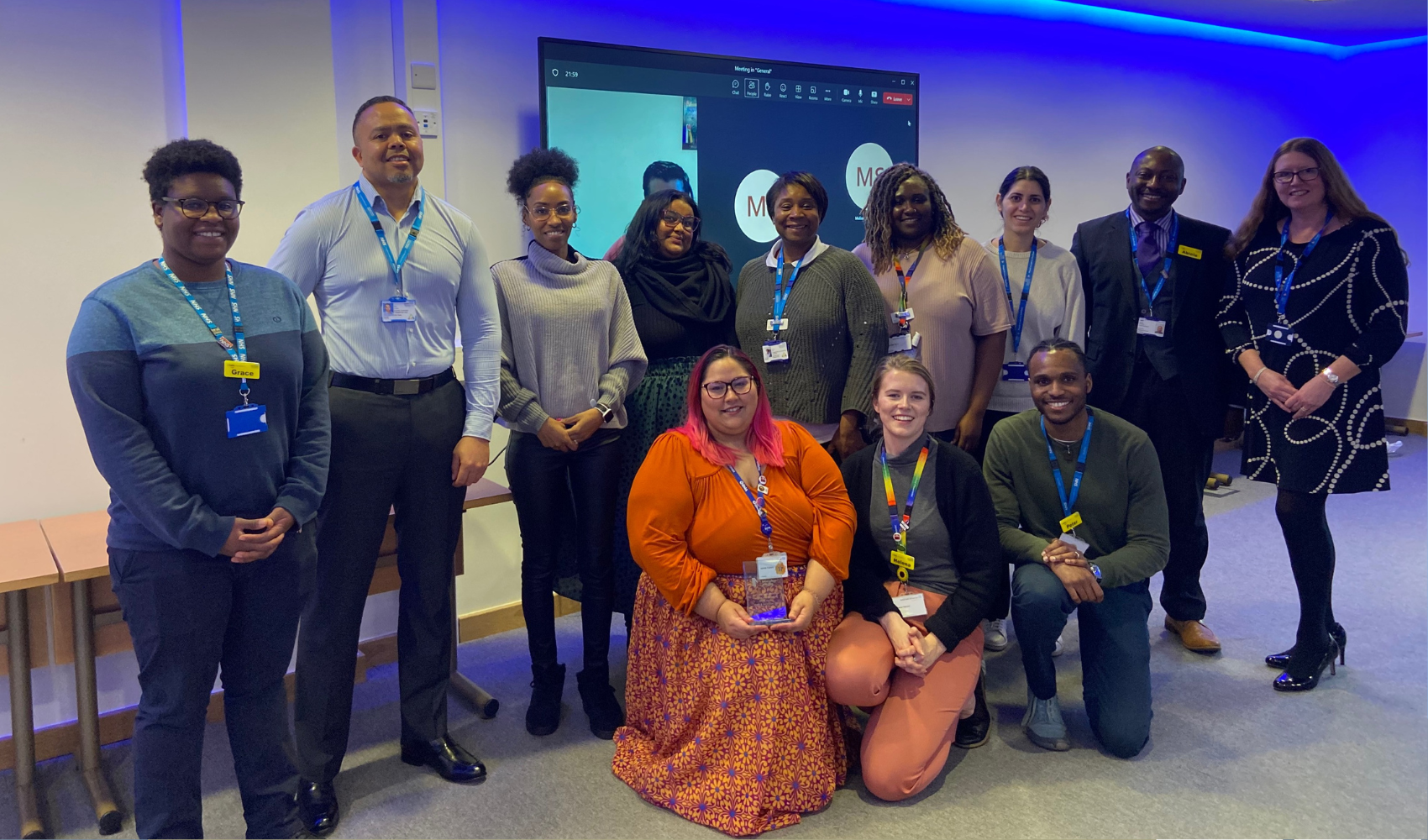 They've won the Team Award 2022 at the Royal College of Nursing (RCN) Northern and Yorkshire and the Humber Black History Month Awards.
The network, which was founded in 2015 with eight members, has grown significantly in the last eight years and is open to any member of staff who does not identify themselves as white British.
It gives staff the opportunity to influence decisions, develop in their roles and champion equality across our Trust.
And the award is the icing on the cake after the years of hard work which has seen membership jump from the eight founding members to around 110 today (a quarter of all ethnically diverse staff in the Trust) today.
The Chair of the network, Jamilla Flaherty, was presented with the award by the Chair of Sheffield Health and Social Care NHS Foundation Trust, Sharon Mays.
Jamilla said: "I am so proud of the whole staff network group and the work we have achieved.
"This award recognises the hard work that the group have put in and the amazing progress we have made in the face of adversity.
"Congratulations to everyone!"
The network organises and facilitates a Trust wide annual conference focusing on race, ethnicity and anti-racism. 
Delegates come from across the region to the 120-capacity conference.
It also offers unconditional support to colleagues facing discrimination or going through a disciplinary action.
Specific success include, amongst other things, helping to put together the Trust's anti-racism statement and develop new roles including the zero tolerance implementation leads (both members of staff came from the SNG).
Other successes include sharing the Trust's Workforce Race Equality Standard (WRES) data with colleagues and regularly taking part in facilitated sessions on topics including tackling racism and microaggression.