Tony, a Gardener at SHSC, is busy on the job at hand trimming back an unruly hedge outside one of our sites when somebody hesitantly waves a camera in his face. He responds with an enormous smile, wilfully volunteering to be in the relieved photographer's shots.
They both get on with their own understanding of framing, and all the while Tony starts up a friendly chat. He reveals he's worked at SHSC for a whopping 38 years...and counting.
So what keeps you going after nearly four decades in the role, starting off at Middlewood Hospital as an apprentice in the 1980s and moving round with SHSC ever since?
Tony says: "I just love the job, it's a good place to work. Everybody's friendly and welcoming and everybody's trying to do their best for the patients. You've got that common goal.
"I don't think it's money that keeps people here. I think it's purely and simply it's a good place to work. I've had opportunities to move on in that past but nothing's been attractive enough to drag me away.
"I suppose it's an achievement these days, there's not many people that stop in one place that long."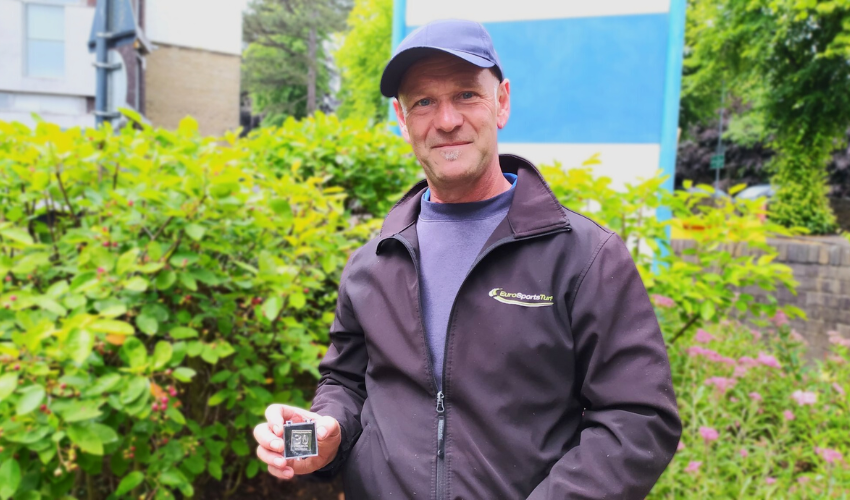 Tony's work sees him creating nice surroundings in our grounds where all of us at Team SHSC and the people who use our services can spend their time.
It's work which we all appreciate and admire, although often only after the labour has been done and the land has been laid.
And it's Tony and people like him who play as much of a role as anybody else in the care we provide at SHSC.
"I think we are care givers" he says. "I think what we do benefits everybody - staff, patients, everybody."
He's right. Thanks for all you do Tony.