Image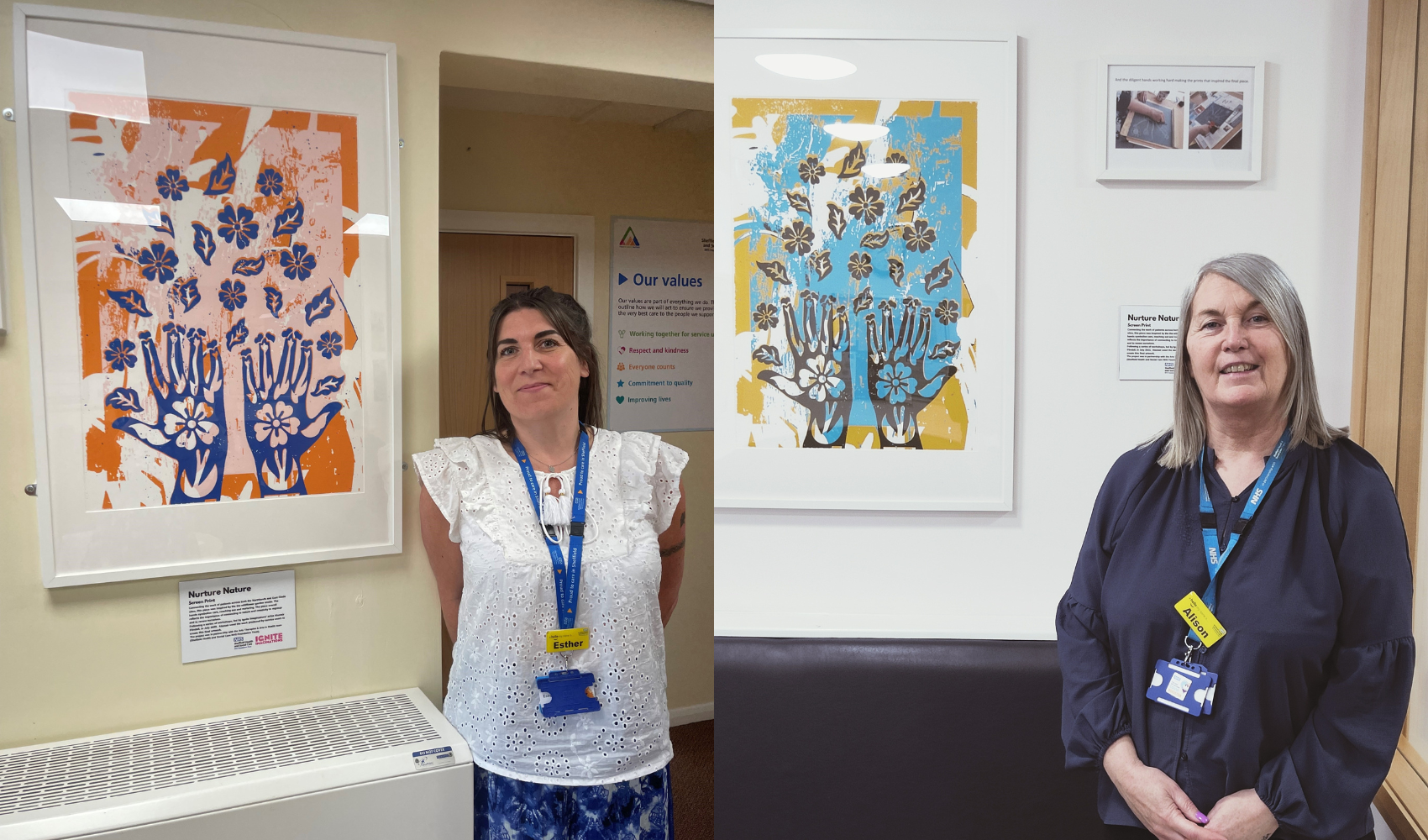 Last year our art therapy team worked on a project with Ignite Imaginations aimed at creating inspiring artwork for our East Glade and Northlands reception areas.
The project was looking at patterns in nature and the human body and how nature can improve our wellbeing.
Service users from East Glade and Northlands took part and created lino prints over four workshops held at Netherthorpe House.
These were lead by artist Alastair Flindall who was commissioned to make an artwork for each reception area.
Feedback from the sessions was really positive and the artwork is now up at both community hubs and looks great!
As part of the project Ignite Imaginations made a film documenting the process and outcomes which you can see here: