A team of Sheffield doctors and nurses have been shortlisted for a prestigious award given by the Royal College of Psychiatrists. The winners of the award will be announced at a virtual awards ceremony on Thursday 11 November.
The team who work for Sheffield Health and Social Care NHS Foundation Trust have been nominated for a project that saw them create an e-bike sharing scheme for staff to help the team's work become more environmentally friendly.
The scheme involved providing training, facilities and bikes, allowing staff to swap their cars for e-bikes.
Air pollution and the carbon footprint associated with staff travel was drastically reduced as a result.
During a four week pilot they cycled over 720 miles, saving emissions of 209kgCO2e, money and improving staff wellbeing.
This is equal to an annual saving of over 120 trees!
The team continue to use their e-bikes enthusiastically and the scheme is planned to be expanded across the Trust.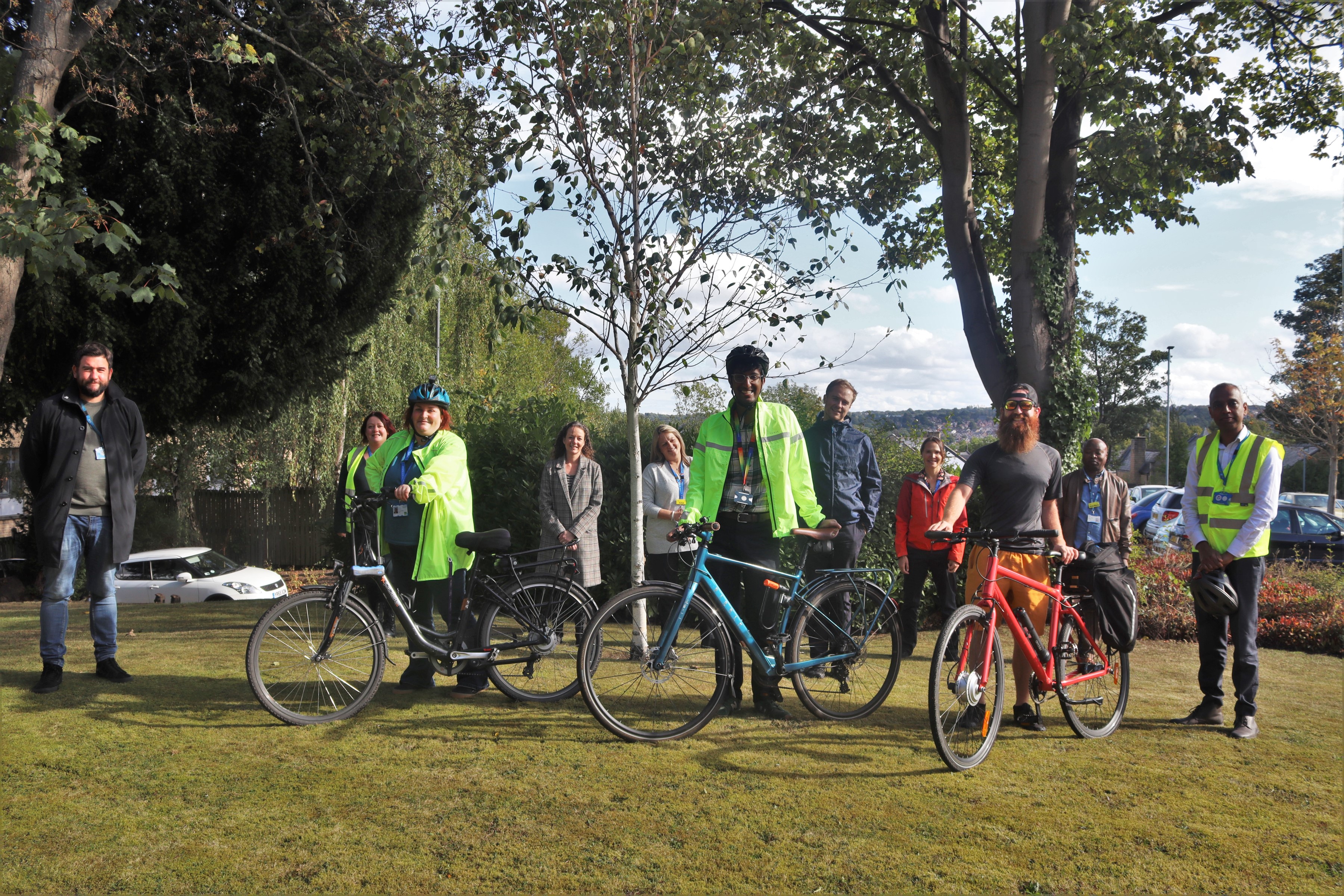 Dasal Abayaratne, who represents the group said: "We are so thrilled to have been shortlisted for this award. It's been a tough year for all of us. Covid-19 has thrown lots of challenges our way but we have kept service users at the heart of everything we do.
"This includes adapting our services to become more environmentally friendly, which ultimately improves the lives of our service users, communities and planet as a whole.
"Having this work recognised nationally means so much for the team and we hope that it will inspire other services to set up their own schemes and become more sustainable.
Rebecca Mallowan, a recovery worker in the team, said: "I found it encouraging when I applied for the job that cycling was already an accepted mode of transport, when most places explicitly or implicitly require car driving and ownership.
"I have dyslexia, which has meant that passing my driving test has eluded me thus far. Being unable to drive has excluded me from getting a community job in the past, so the culture here, boosted by the scheme, meant I've now got a job I really like. It's such a positive cultural shift!"