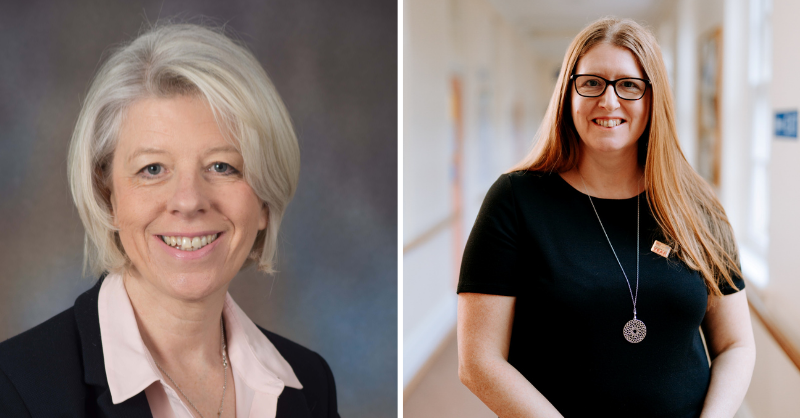 A message from our Chair, Sharon Mays, with some important news for SHSC
Jan Ditheridge, our Chief Executive, has indicated that she intends to retire, and she will be leaving us at the end of April 2023.
By that date, Jan will have worked in the NHS for more than 40 years - over 20 years in clinical practice and 20 years in various senior leadership roles, working across all sectors of the NHS and Social Care.
When she leaves us, Jan will have been a Chief Executive for almost 10 years and, during her time in that role at SHSC, her commitment, drive and energy have helped bring forward so many good outcomes for SHSC and guided the organisation through challenging and unprecedented times, including steering us through a world-wide pandemic and helping us emerge from "special measures".
Jan believes that this is the right time for her to hand over the baton, and for a new leader to take SHSC through to the next stage of our journey.
I want to express my heart-felt thanks to Jan for her commitment and leadership during her time working for the NHS, and in her role here at SHSC, and to acknowledge everything that she has achieved.
Jan tells me that it has been a privilege for her to work in the NHS.
She describes her time here in Sheffield as some of the most demanding, yet most rewarding work she has experienced. She says, 'it has been life affirming and life changing working alongside some incredible people, doing incredible things every day.'
To end her career where it all started, working with people with mental health, learning disabilities and addictions, and to be able to do that in Sheffield has also been special for Jan.
She will leave SHSC in April 2023, and soon we will be starting the process of appointing a successor.
I hope you will join me in recognising Jan's enormous contribution to both the NHS and SHSC.
Best wishes,
Sharon