Image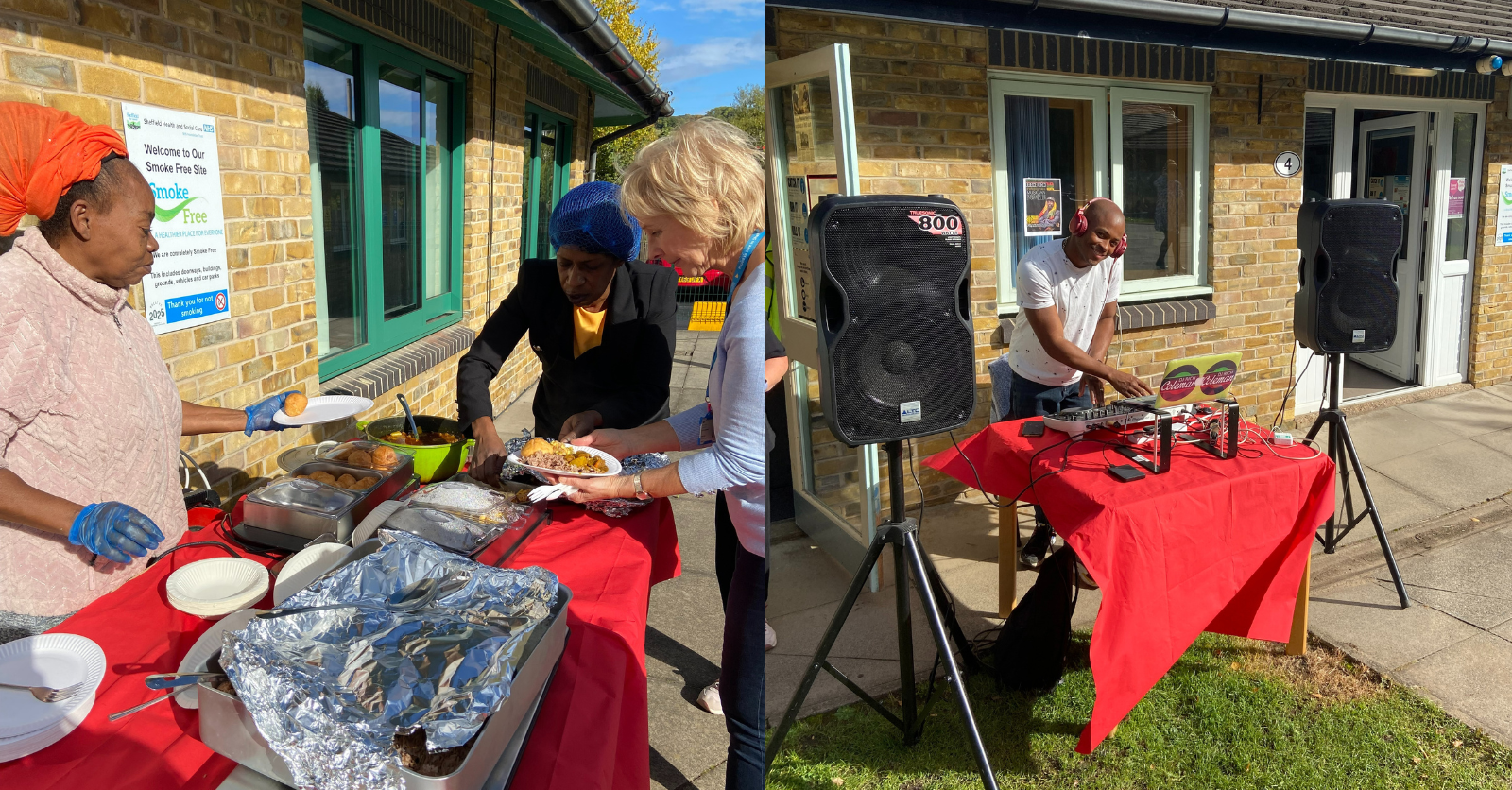 Staff and service users from our Forest Close mental health rehabilitation centre held a celebration to mark Black History Month on Friday 14 October.
They were joined by members of SACMHA (Sheffield African Caribbean Mental Health Association) and enjoyed a brilliant afternoon.
A DJ provided the musical backdrop and the food served was Caribbean themed (mutton curry, jerk chicken, ackee and saltfish, fried dumpling and rice and peas). 
Forest Close Ward Administrator Felicia Chisell-Lewis, said:
"It was a great time and important to mark what is a very important month. We can't thank SACMHA and their staff enough for their all their hard work."