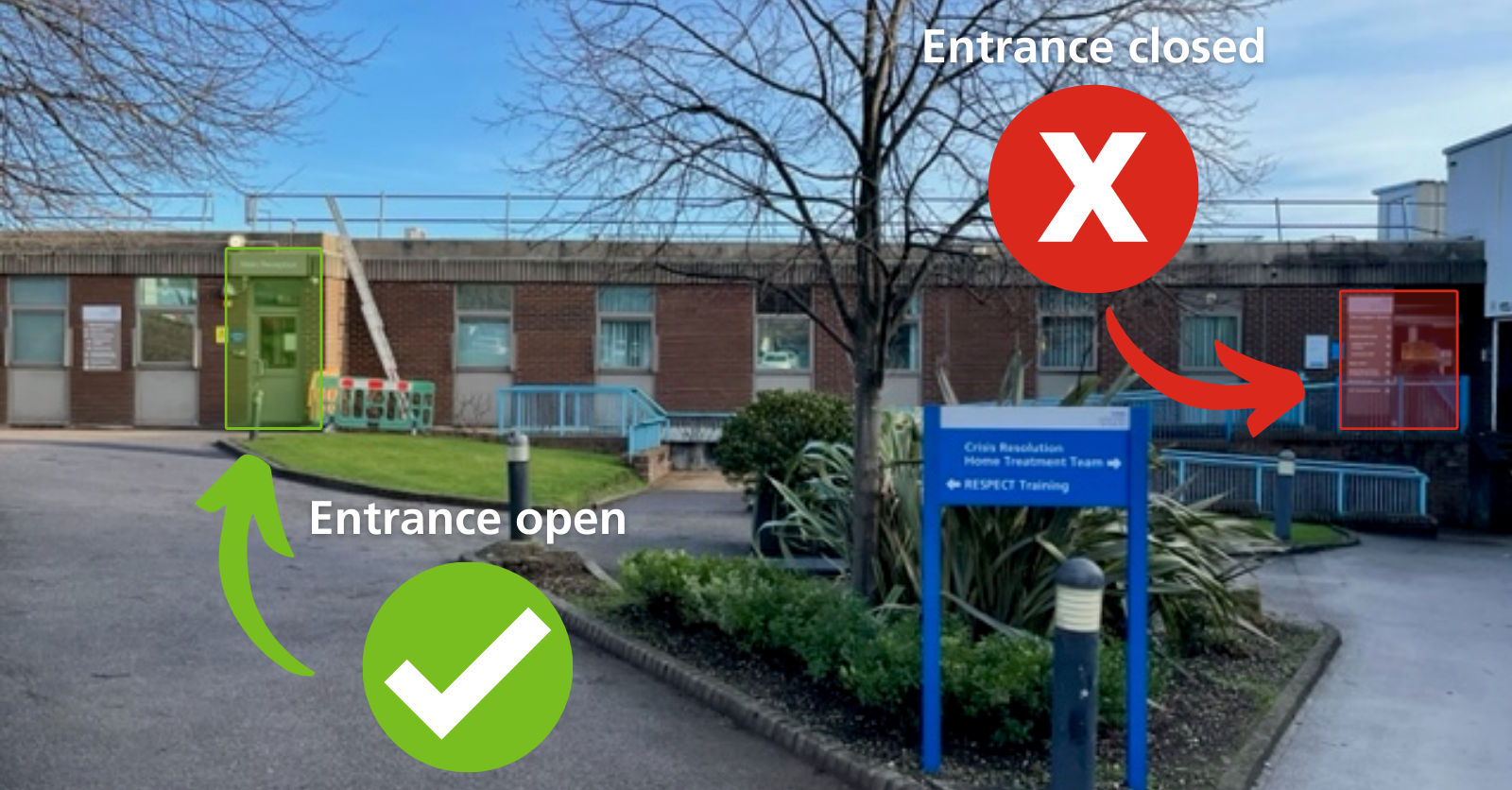 From Saturday 7 January all access at the Longley Centre will be through the reception door on the left of the two entrances, due to building works near the other entrance.
The work, which will shut the door on the right as shown above, will begin at 5am on 7 January and is due to be finished by 5pm on Friday 17 February.
There will be signs up to direct you to the available entrance during the building works.
Once completed, we will have a shiny new reception and waiting area which will become the main access point for everybody visiting the Longley Centre.
This is all part of our drive to provide safer, more therapeutic and dignified spaces for people who use our services, and will allow us to begin work on building a new Health Based Place of Safety.
Thank you for your understanding.